Drones For The Most Accurate Outdoor Stockpile Volume Surveying
Stockpile volume surveying is easily achieved through drones, or through on-the-ground surveying techniques in indoor settings.
RTK GPS drones take high resolution photographs; in tandem with a base on the ground and GPS satellites, we can produce extremely accurate topographical maps for volume calculation for inventory management. The high accuracy GPS system allows the drone, base station, and GPS satellites together to create high definition images of topographical data, including your stockpiles of sand, stone dust, gravel, asphalt, and other aggregate items.
This process of as Realtime Kinematic Processing, combined with Global Positioning System data, makes drones your most efficient, accurate and safe choice for surveying industrial spaces.
For mapping applications, we can also create orthomosaic maps and bathymetric images.
We are licensed through Transport Canada in the safe operation of our drones.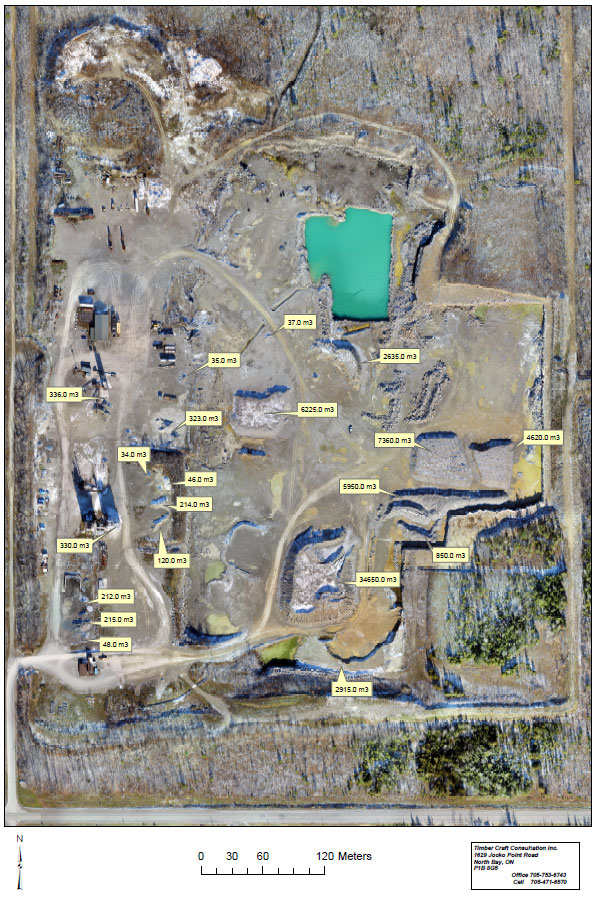 Outdoor Stockpile Volume Surveying
If you need accurate calculation of your stockpile volumes, or you'd like to map the best quarry blast design, we can help give you the business intelligence you need to plan your projects and save money. For more on our services to aggregate businesses, visit our Aggregate Services page.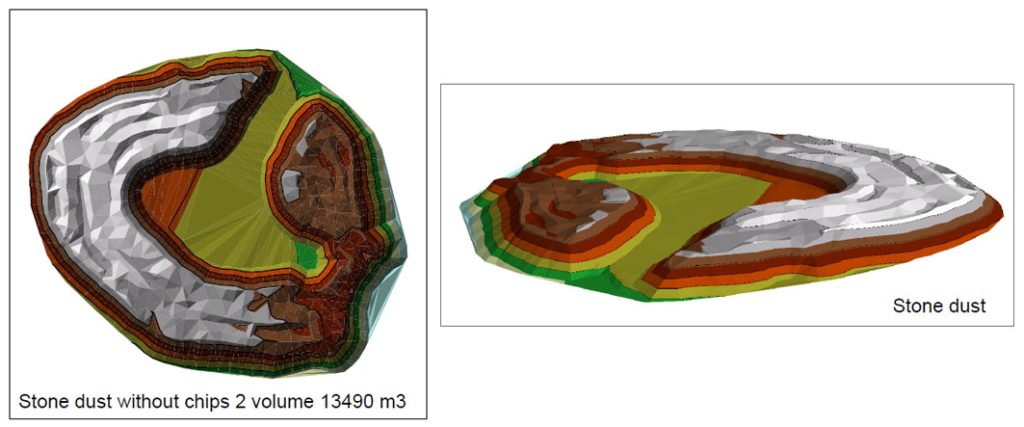 Calculate Indoor Stockpile Volumes
For indoor stockpile management, we use a system of impulse lasers which are best for indoor stockpile volumes, for example with salt domes and sand domes.