Quarry Setup For Aggregates Extraction: From Start to Finish
Timbercraft has completed 400+ aggregate license and permit applications including; sub-meter GPS field data collection, detailed site plans, detailed site plan notes, summary statements and natural environment Level 1 and 2 reports. These include 175+ A Licenses, 200 B Licenses and 40-50 permits.
Quarry owners know the permit process can be a 1 to 5 year endeavour to extract sand, gravel, or rock. Timbercraft Consultation specializes in the startup of aggregate companies. We are one of the best companies in Ontario, walking you through the entire aggregate application proccess including locating promising quarry sites, the surveying process, studying potential environmental impacts, and facilitating the permit or licence application process.
We collect business intelligence for you through our drone mapping, and data collection technology – we are highly skilled at communicating "the lay of the land" through our drones-eye view of the territory. Learn more about our drones here.
Aggregate Site Surveying and Discovery
We have a birds-eye view through our Unmanned Aerial Vehicles (drones), which make it easy for us to explore for surficial and bedrock resources. We'll find good locations for you to stake your mining claims for further development of the aggregate resources. Drone mapping allows us to get aerial 3D maps of potential quarry locations.
Permit Applications
Timbercraft Consulting completes aggregate permit and licence applications. We are certified under the Aggregates Resources Act to prepare Class A & B licenses for aggregate extraction.
Site Plans Made and Executed
Our UAV operators hold Advanced level certifications with Transport Canada for safe drone operation. Using drones for surveying is an efficient, safe, and accurate method of exploring potential extraction sites.
Get a custom site plan, including:
GPS surveying (sub centimeter & meter accuracy)
Drone aerial mapping
Consultation with MNRF, First Nations and any other agencies
Species at risk surveys
Well installation and monitoring
Water Table Establishment
Archeological assessment
Drilling services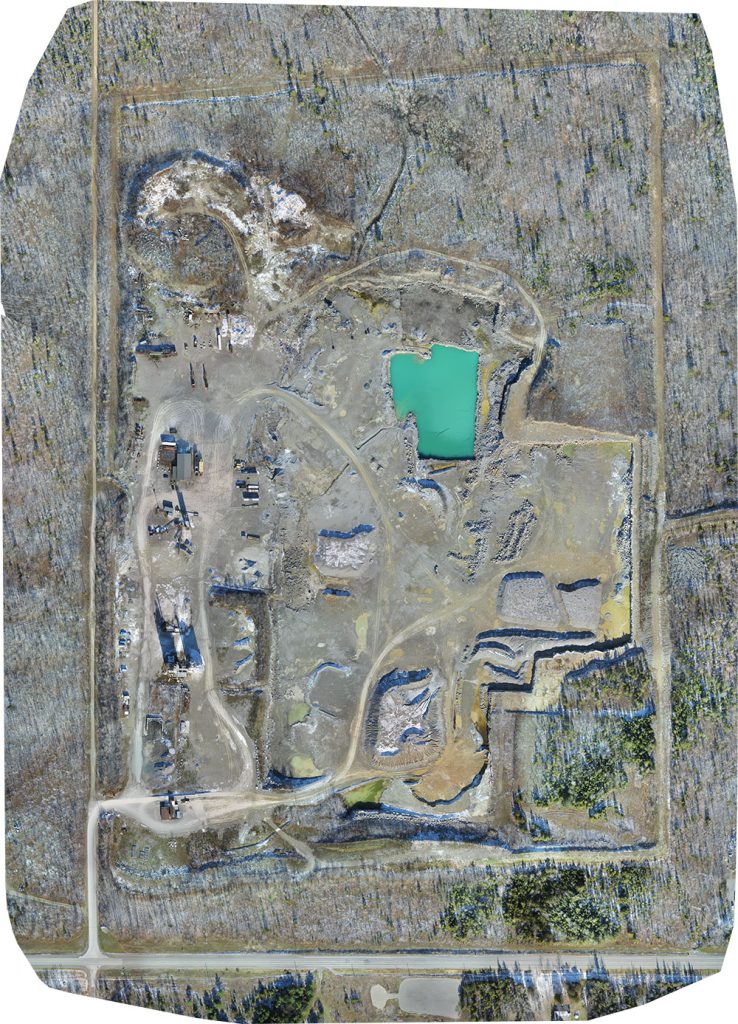 Quarry Blast Design Surveying For Aggregates
Take advantage of GPS surveying (with sub centimeter & meter accuracy) to get a blast design that will save you the most money.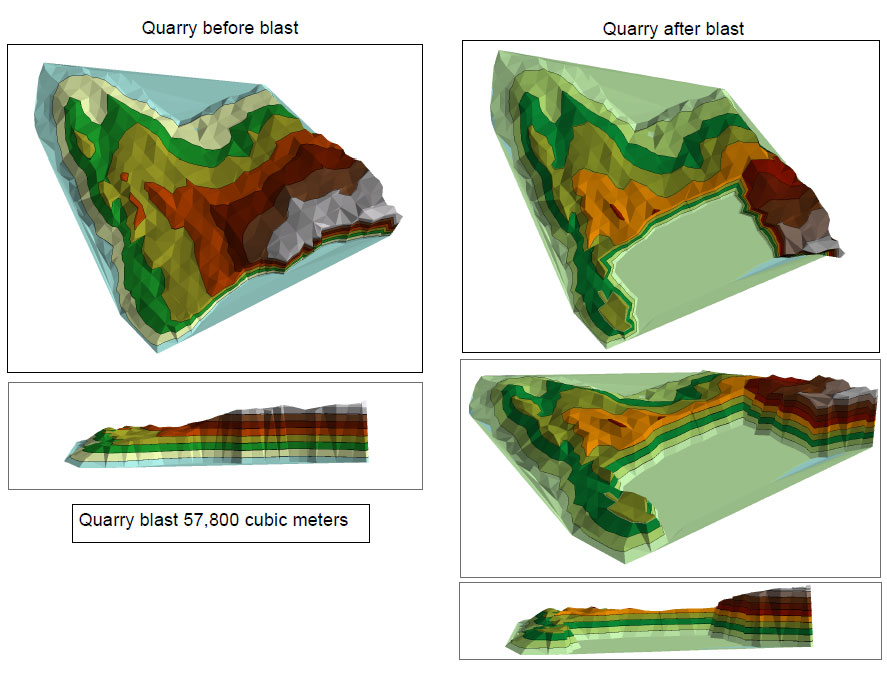 Monitor Quarry Operations
Drones provide an aerial view of operations at your quarry site; look for potential production logjams, monitor progress, and keep an eye on site safety and security by employing our UAVs.
Blast Monitoring Via Drone
Drones also offer a safe means of monitoring and documenting your blasting operations at a quarry; get a close-up view of the blast without endangering your workers.
Environmental Impact Assessments for Aggregate Quarries
We are specialists in the identification of natural features including: habitat of endangered species, significant wetlands, fish habitat, significant wildlife habitat, and significant areas of natural and scientific interest.
Environmental Regulation Compliance for Quarries
Compliance assessment reports are an integral part of your quarry operations. We can provide our services to ensure you are in compliance. We do boundary layout compliance inspections, and complete your compliance assessment forms for submission to MNRF to ensure your company is operating within regulations.
Inventory Calculations for Operating Aggregates Locations
We provide accurate volume calculation of stockpiles, so you know what's in your aggregate piles, entire aggregate operation, or indoor stockpiles to sub centimeter levels.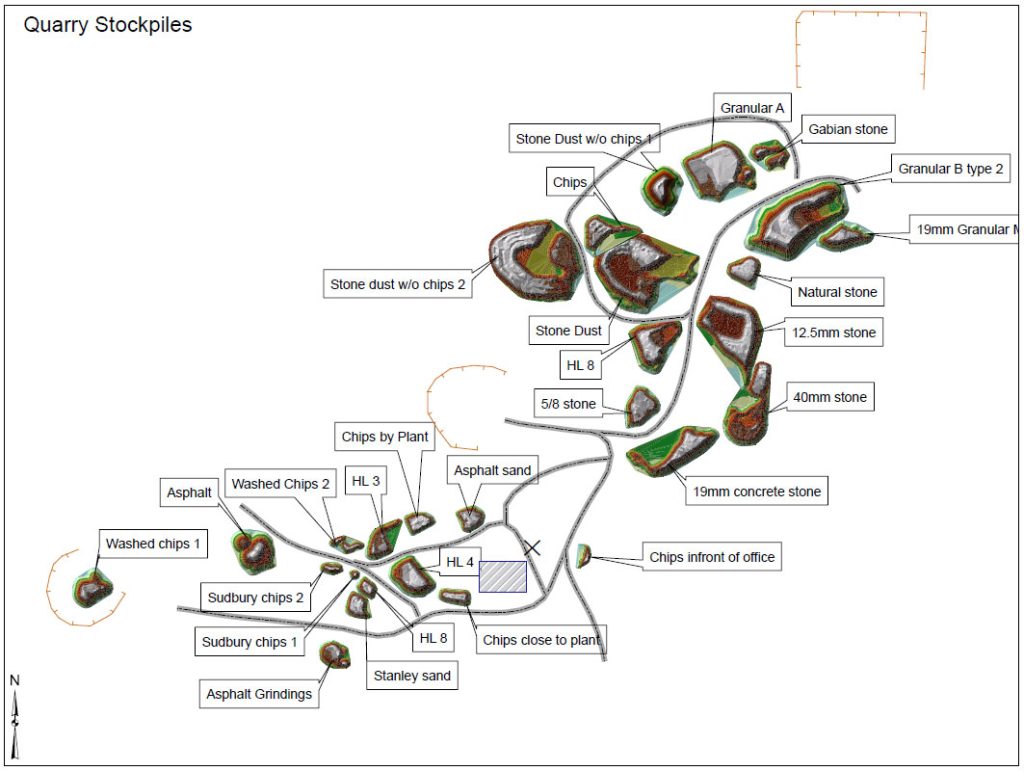 Use Cases For Our Drones: Our Services