Drones in the Mining Sector
Timbercraft Consultation provides drone videography and drone photography services to the mining sector. We can help you establish new mining locations, provide mining startup assistance, and facilitate the operations of your existing mines. We offer orthomosaic surveying and other services using our fleet of drones. We are licensed through Transport Canada to provide safe aerial mapping services.
Mining Startup Consulting: Scouting, Surveying, Claim Staking, Etc.
Timbercraft uses our drones to facilitate exploration for surficial and bedrock resources – helping you scout potential locations for your mine site. We offer a claim staking service as well as providing all the permit applications.
We do drone-enabled boundary layout surveying, water table establishment, and other consulting services as needed for you to get your mining project underway.
Get a Blast Design That Will Save You the Most Money
Take advantage of Aerial and RTK GPS surveying (sub centimeter & meter accuracy) to design a blasting pattern that will maximize your savings.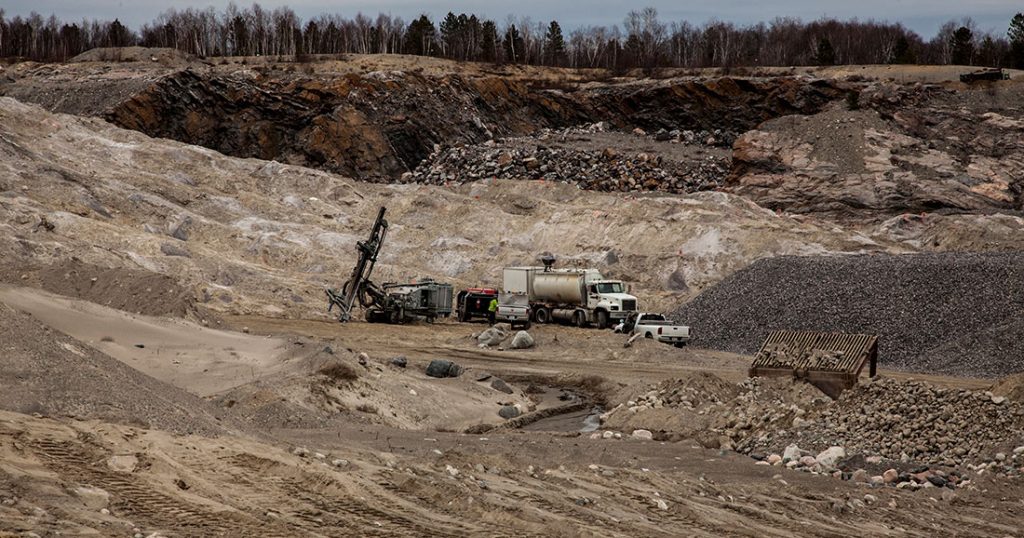 Drone-Based Services for Mining Operators:
These are some of the services we're able to offer at established mine sites using our UAVs.
Maintenance on mining operations – assess efficiency, stockpiles, and look for problems at your site
Monitor the useful life of tailing ponds
Measure and track inventory of ore piles
Calculate the volumes of waste rock
Stockpile & pre-blast volume measurement calculations
Aerial mapping of assets
Monitoring wells, drill holes, and any other infrastructure on the mine site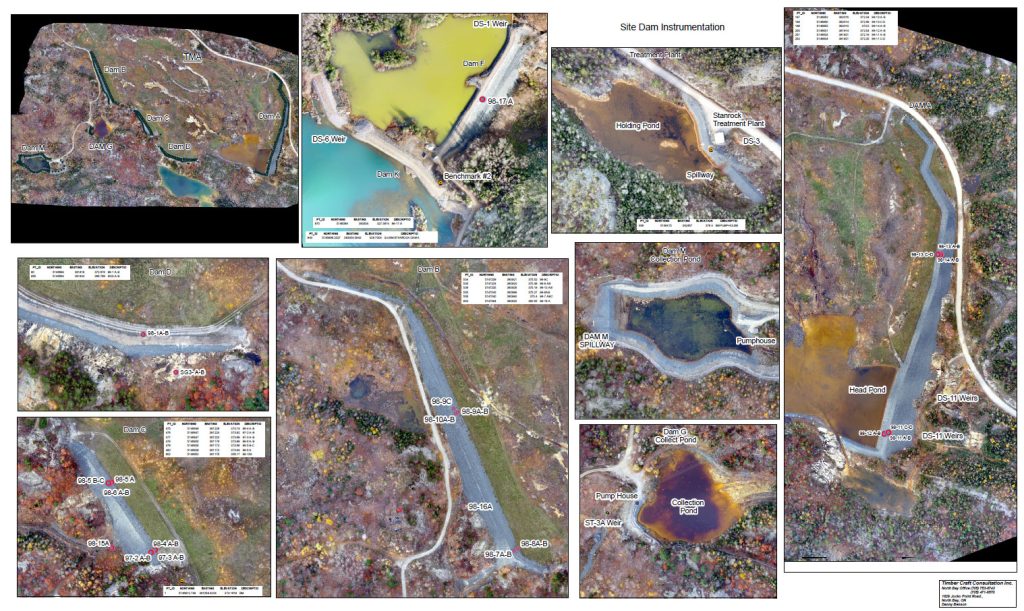 Well Installation and Monitoring
We offer well installation services and well monitoring, as well as drilling services.
Technical Reports and Compliance Assessment
Timbercraft Consultations can prepare Level 1 & 2 technical reports, and assess environmental compliance on your mine site. See more about our environmental services here.
We have worked with Miller Paving, Tomlinson's, Pioneer Construction, Iam Gold Mining, Dennison Mines, Parks Ontario, and the Ministry of Natural Resources, among others.