Corridor maps facilitate construction, traffic management, urban planning and more. Timbercraft Consultation provides accurate orthographic mapping for highway corridors, roadway corridors, and wildlife corridors. We are certified safe drone operators through Transport Canada.
Road and Bridge Imaging
Drone photography and video is useful for inspecting existing roads and bridges – aerial views can be captured safely and effectively using our UAVs. Learn more about our drone-enabled inspection services here.
Corridor Maps and Surveying
Timbercraft offers aerial imaging services in Ontario and surrounding provinces – orthographic imaging is useful for large-scale surveying for highway corridors and roadway corridors. We use our mapping drones to create georeferenced aerial maps – using our UAVs, RTK base station and rover, we can take high-accuracy images of terrain and then stitch them together into a mosaic. These orthomosaic maps are usually accurate to within 2.5 to 5 cm.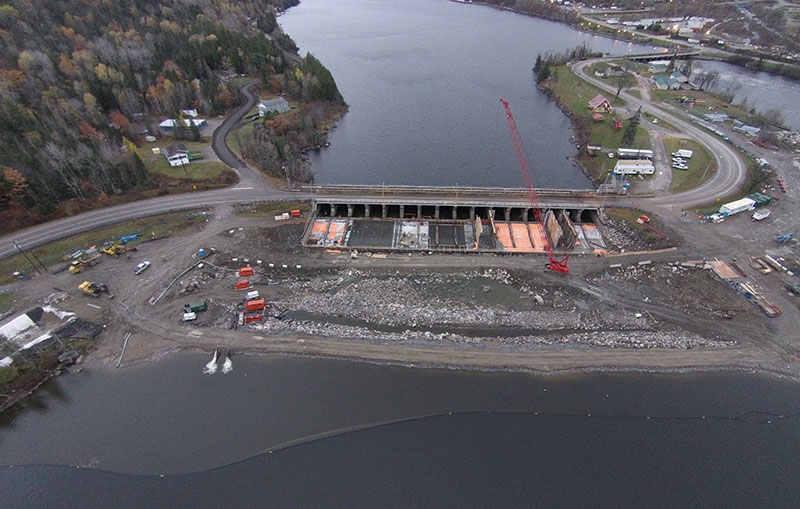 Orthographic Corridor Maps
Corridor surveying can be used prior to construction, but following highway and road construction our orthomosaic maps are also useful for mapping completed projects, inspecting for damage, or collecting other business data that may be required.
Case Study: The Highway 400 Wildlife Corridor
Timbercraft provided aerial imaging of the wildlife corridor that was constructed across Highway 400 south of Sudbury, Ontario. This project created an overpass with natural surroundings that enables wildlife, particularly large animals, to cross – reducing collisions and injuries to both humans and animals.