Orthographic (Orthomosaic) Mapping
Orthographics maps are created from a series of detailed images of an area.
Timbercraft Consulation uses our mapping drones to create georeferenced orthographic aerial maps – using our UAVs, RTK base station and rover, we can take high-accuracy images of terrain and then stitch them together into a mosaic. These orthomosaic maps are usually accurate to within 2.5 to 5 cm.
We offer aerial imaging services in Ontario and surrounding provinces – orthographics imaging is useful for large-scale surveying for:
any other application where you require a highly accurate 3D map
Licensed Drone Operators
We are licensed by Transport Canada to safely operate drones for "operations over people". Contact us today to schedule your orthomosaic mapping project.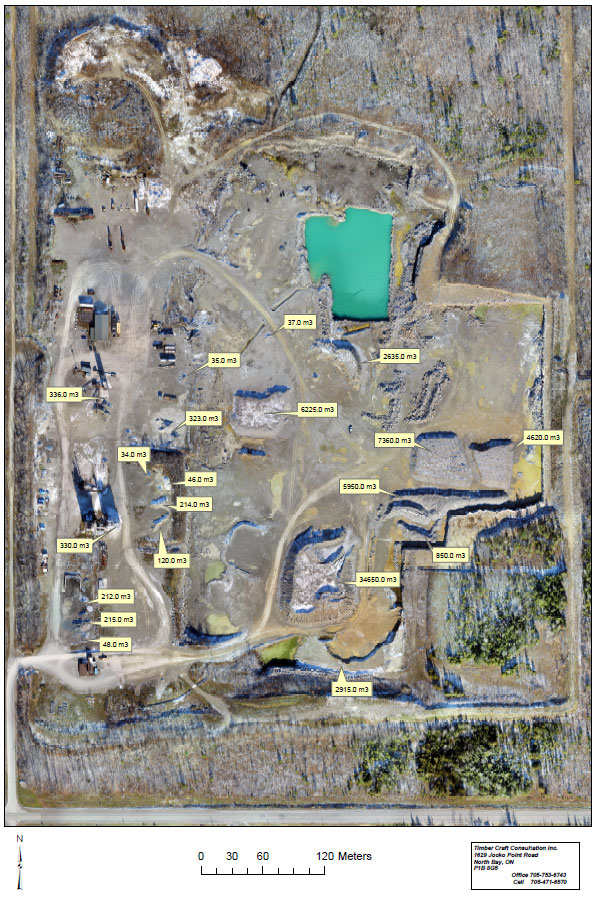 Accurate Orthographic Maps
Orthographics Used to Map a Landfill Site
In this instance, we were able to digitally stitch together a series of topographical images, in order to produce a highly accurate representation of a landfill site.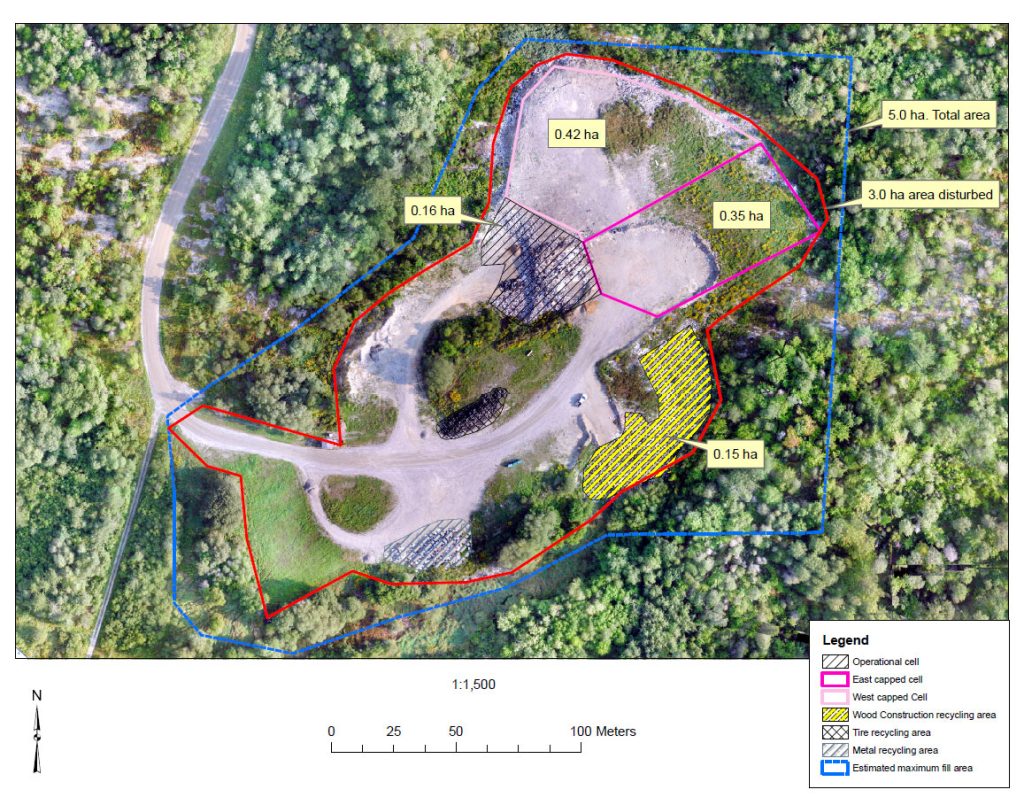 ---
Orthographic Survey of Sewage Lagoons
This example shows an orthographic map of a system of sewage lagoons, mapped using our drones.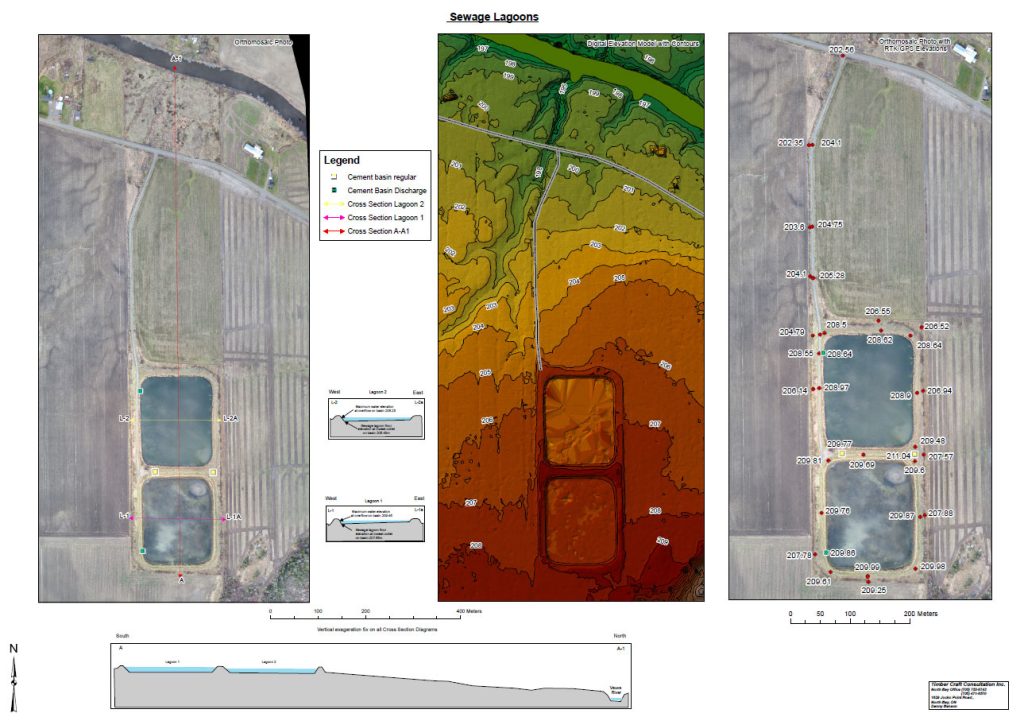 ---
Orthographics Applied to Another Lagoon Survey
Here we've created an orthographic map of a lagoon area, including boundary definitions.