3D Volume Analysis Via Digital Elevation Mapping
Some practical applications of our drone elevation models include:
Aerial imaging is also useful for orthographic mapping of an area if you require surface maps for your project.
Licensed Drone Operators
Our drone operators are trained and licensed through Transport Canada in the safe operation of our UAVs.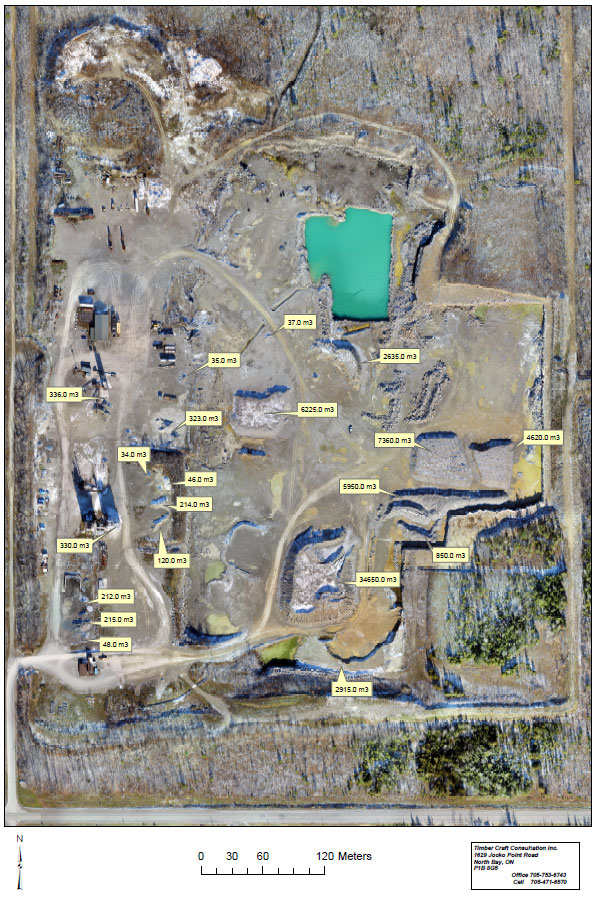 ---
Topographical Surface Models via Drone
Digital elevation mapping is simple, safe for workers, and efficient when done with UAVs (drones). Timbercraft Consultation can create highly accurate topographic maps for your construction, aggregate, or mining project.
We are licensed with Transport Canada to safely conduct "operations over people". Contact us today to schedule your mapping or surveying project.
---
Digital Surface Models With GPS Technology
Our drones collect high-resolution digital imagery, which is then compared to a satellite data file. This ensured that our data collection results in a highly accurate GPS surface model.